iDempiere enthusiasts share many examples of how iDempiere changed people's lives for the better. Here we present you our hero of the month for his contributions during the month of September.
Murilo is an active community member, he is the DevOps of Mattermost in the project, a tool which improved the communication within the community significantly. Additionally, during September he contributed:
Big improvements to the Fitnesse plugin which allows iDempiere to be integrated with automated testing tools, which is a big plus for implementers out there.
Two core commits fixing bugs.
Sponsorship to the project via donations.
---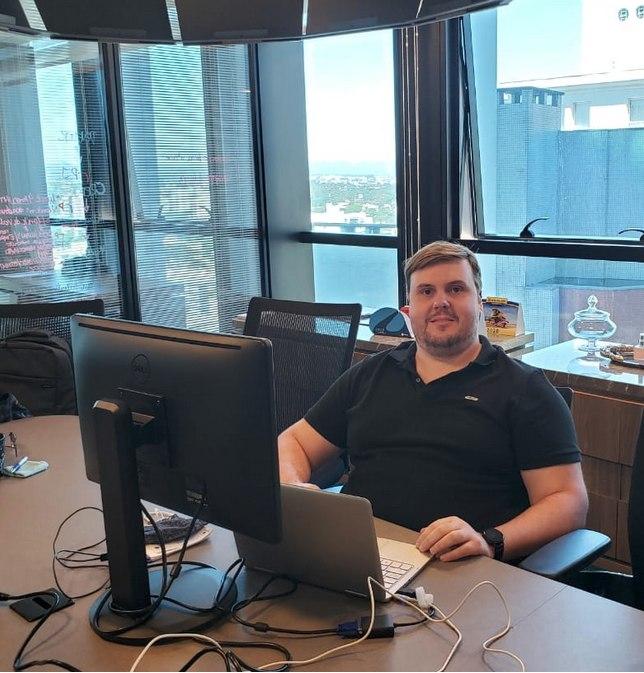 Murilo H. Torquato
devCoffee,
CTO, Co-Founder,
Brazil
Software developer by passion and entrepreneur by essence, I have dedicated my entire professional career to creating IT solutions applied to business management and simplifying processes within organizations. In my spare time I like to travel, offroad adventures and listen to good heavy metal.
---
Tell us a little bit about your childhood and where you grew up.
I was born and live in the city of Leme, located approximately 200km from the city of São Paulo, in one of the most economically developed regions in Brazil. Like any good city in the countryside, besides the tranquility, there are also natural landscapes with rivers (good for rafting), waterfalls, off road trails, and a great barbecue!
How did you get into programming?
In high school together with a group of friends, I started to learn and develop some software for fun and then some people started asking me to create small solutions to real problems of companies, stores, etc. Then I decided to go to university … well, here I am today, happy with the choice and the opportunities that I had!
How long have you been part of iDempiere?
If I'm not mistaken, since 2014.
How and why did you get involved with iDempiere?
In 2008 I had the opportunity to lead a technical team from a large automotive industry during a project to replace a proprietary solution (TOTVS) with ADempiere. During this project, we founded devCoffee, prospecting new customers, and in 2014, due to the sales model of our solution being SaaS, we decided to migrate all of our projects to use iDempiere as the base framework for our distribution, BrERP.
What is your experience in other OS projects?
I have always been involved with open source projects for a variety of purposes. I certainly won't be able to remember them all, but some are Linux, Samba, LibreOffice, Redmine, Mattermost, Metabase, OpenGrok, Docusaurus, PgBadger, Kibana, Jenkins …
As they were usually only part of a solution and not my main business, I always ended up getting involved only as a user or at most with small code interventions to meet specific needs, creation or adjustments in plugins and few participation in forums and groups.
Is there something that makes you passionate about open source in general and iDempiere in particular?
Technological independence to not be locked on a single vendor is essential for the continuity of a project. This creates a great responsibility, but it is a great differential.
Another important point is the sharing of knowledge, the possibility of confronting ideas and exchanging experiences that lead to generic and optimized solutions.
About iDempiere, the high level of knowledge of the community (and especially its leaders), the respect and friendship that has been generated over time has made it possible to transform a platform that emerged in 1999 as a client server software, into a system 100% responsive, fully exposed through web services and using the most modern technologies on the market in 2020, well, this is fascinating …
What does your typical day look like?
Entrepreneurship in Brazil is a constant challenge and each day is a new story. What is always guaranteed is the good humor and the support of everyone involved in the devCoffee team to overcome obstacles and find the best solutions.
If you have your customers for whom you implement or customize iDempiere, what are they like and what do they typically want?
We have customers in the most different market segments (industry, distribution and services) and the most common needs among them are:
more automated processes and tasks
dashboards with visual indicators and metrics to support decision
availability to customize the system with specific features inherent to your business rules
the want to avoid any complexity with ERP-related IT environments, they simply want to access the system and focus on their business, that's why they choose our SaaS plans with BrERP
What are some of the things you would like to improve in iDempiere?
Since the last conference in Lyon, the evolution of the project in terms of communication and the clarity of processes has been changed for the better. In my opinion, these were the major points to be improved and are now working very well!
Also other changes such as the migration to GitHub, the use of Pull Requests, the organization of Triage Days, the new release process for version 8 and the recent efforts in usability and availability of REST web services also reinforce the right direction for which the project is getting even better.
One thing I still want to work on is the strengthening of iDempiere as a generic development framework, so that it can be further explored by new developers in different projects and business rules. For that, it might be necessary to think about creating an unbound version of the business plugins (ERP / CRM, etc.) with only dictionary items, permission controls and integrations.
How does it feel to win the September 2020 Hero of the month title?
I didn't really expect it, but it was a great honor and a great incentive to be even more active in this incredible community!
What would you like to say to other community members? Any advice or suggestions?
Be proud of this project! Participate more, show iDempiere to your friends, encourage other people to participate in whatever areas they have something to offer and of course, count on me.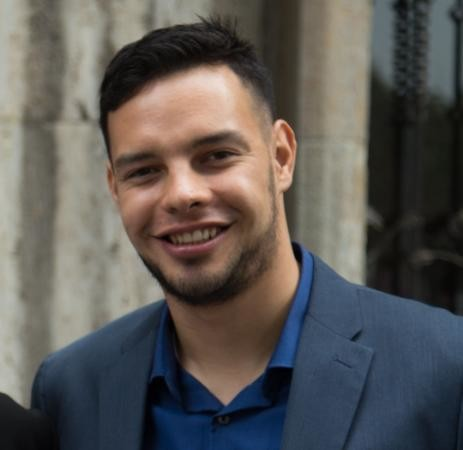 I am a systems engineer with a great passion for open source, software development, and technology in general. I have been part of the iDempiere community since 2012. I believe the enterprise world is one of the most aggressive environments out there. Companies tend to ruthlessly compete against each other. That is why seeing competitors co-exist and cooperate in harmony in iDempiere (and OSS communities in general) is so interesting to me.