iDempiere enthusiasts share many examples of how iDempiere changed people's lives for the better. Here we present to you our hero of the month for his contributions during the month of July.
Fernando is a contributor working in the shadows until today. He is an amazingly consistent donor. He has, in fact, donated monthly to the project for the last 88 months! His support is priceless, and now the community chose him as the hero of the month to thank him for his constant support of the project.
---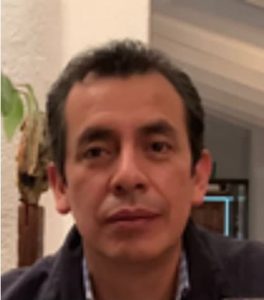 Fernando Saavedra
CEO
SOBUAD CIA. LTDA.
COMUS
Ecuador
---
Tell us a little bit about your childhood and where you grew up.
I was born and raised in Quito, Ecuador. I was a demanding and disciplined kid in my studies. I always got mad when I got bad grades and when my favorite food was not cooked at home. I started school when I was 5. Just like any other kid, I loved to have fun and play with my neighborhood friends. I spent my teenage years in a public school, which offers technical careers. At the age of 17, I got my degree in Industrial Mechanics with high grades.
How did you get into programming?
I started working right when I finished high school. I wanted to study Engineering at the "Universidad Politécnica Nacional de Quito". Unfortunately, the university schedule and my job schedule were not compatible, so I couldn't join that program. However, I found the System's Technology career, in the same university but with an evening schedule. That's how I started in the IT world and got my degree as IT Technologist. After that, I continued my studies and got my degree as a Systems Engineer. Since then my job life has revolved around this area.
After a while, I finished an MBA to expand my knowledge and provide professional services to small and medium enterprises.
How long have you been part of iDempiere?
Since the first version in 2012.
How and why did you get involved with iDempiere?
I used to work in the IT department for a private company. Together with some co-workers, we started looking for open-source solutions, one of them took part in a training course and recommended using iDempiere.
What is your experience in other OS projects?
I have been part of other OSS projects for a long time. Projects such as LibreOffice, Linux, Postgres, and MySQL. I keep using those projects because of the excellent security and stability they offer.
Is there something that makes you passionate about open source in general and iDempiere in particular?
Regarding open-source, I like the interest and dedication that developers put into the software to keep it active and up-to-date. Regarding iDempiere, that it encourages you to keep up-to-date with the technology industry and focus on system security.
What does your typical day look like?
I wake up early, organize my day, coordinate tasks with my team, check what I have in queue, attend planned meetings, and quality assurance of new developments.
If you have your customers for whom you implement or customize iDempiere, what are they like and what do they typically want?
Usually, they ask for it to be simple, fast, and secure. Especially, to focus on the security and reliability of the information.
What are some of the things you would like to improve in iDempiere?
I would like to improve the front-end, make it user-friendlier.
How does it feel to win the July 2021 Hero of the month title?
I am very satisfied and happy to be recognized as a member of the community.
What would you like to say to other community members? Any advice or suggestions?
I feel pleased to belong to this community and thankful to those who share their developments and improvements.
I would like to encourage others to always support the project in any way they can. Because every improvement that the project does is thanks to the contributions and support from every single one of us.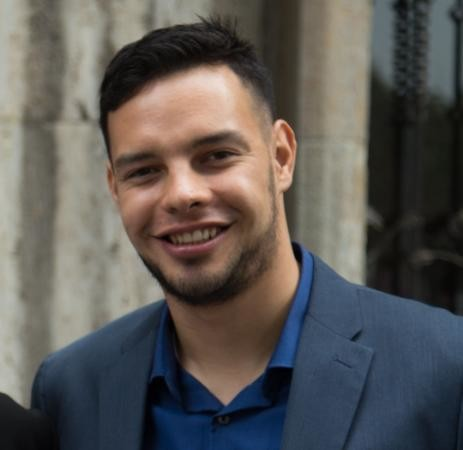 I am a systems engineer with a great passion for open source, software development, and technology in general. I have been part of the iDempiere community since 2012. I believe the enterprise world is one of the most aggressive environments out there. Companies tend to ruthlessly compete against each other. That is why seeing competitors co-exist and cooperate in harmony in iDempiere (and OSS communities in general) is so interesting to me.