iDempiere enthusiasts share many examples of how iDempiere changed people's lives for the better. Here we present to you our hero of the month for his contributions during August.
Meet Zuhri Utama. He has been exceptionally active in recent months, consistently assisting people in forums, reporting issues, and offering suggestions for improvements in Jira. Furthermore, he is actively contributing code to iDempiere's core.
---
Zuhri Utama. A
PT. Reka Estu Digital
CTO
Jakarta – Indonesia
Zuhri is a graduate of Information Technology from the Faculty of Science and Technology, Syarif Hidayatullah State Islamic University, Jakarta, Indonesia who likes work in the field of application development. Been involved in implementing ERP systems since 2010 starting from ADempiere to IDempiere in various business fields such as retail, distributors, manufacturing, insurance to advertising.
---
How did you get into programming?
I started getting to know computers in high school and studied programming languages in college. Starting from the C language until now focusing on the Java programming language.
How long have you been part of iDempiere?
Since 2010 when I started my first job as a junior programmer to implement ADempiere for retail business. My responsibilities are to customize business flow based on BRD, create custom reports using Jasper, and set up the server.
How and why did you get involved with iDempiere?
I want to make a contribution to iDempiere which has given me opportunities in my career so far so I started by actively helping in the forum and also fixing bugs or requests in Jira. I see iDempiere has a brilliant future as an open source ERP and I want to be a part of it.
What is your experience in other OS projects?
I have a hobby of developing websites using PHP and I also use a lot of OS projects in PHP, but so far, iDempiere has a very supportive environment for the community to be able to contribute and provide support in various things such as documentation, testing, and code contributions.
Is there something that makes you passionate about open source in general and iDempiere in particular?
Open source opens up opportunities for me to be involved in various projects and fields without being hindered by strict internal regulations. Open source facilitates rapid and open system development. Contributing to iDempiere gave me the confidence to contribute to the open-source field
What does your typical day look like?
Currently, I run a business as an ERP business solution company as a technical lead which provides technical solutions related to our clients' system needs and helps develop their businesses so that they can grow and develop.
If you have your customers for whom you implement or customize iDempiere, what are they like and what do they typically want?
We at Reka Estu Digital have customers in various fields such as retail, distributors, manufacturing, insurance, etc. Our customers want to improve company performance from a manual system to an integrated system. Some want to replace existing licensed systems with more dynamic and completely open-source systems. We have customers who have continued to develop their enterprise systems using iDempiere for the last 10 years.
What are some of the things you would like to improve in iDempiere?
I hope that iDempiere can become bigger and more complete so that it can provide the best solutions for business people who need an ERP system that is easy to use and has guaranteed quality.
What would you like to say to other community members? Any advice or suggestions?
I hope that more and more iDempiere users will actively participate in discussions and development of iDempiere both from a technical and non-technical perspective. I know several people who master iDempiere but are not active in the community. Hopefully, in the future, there will be more iDempiere activists, especially in Indonesia.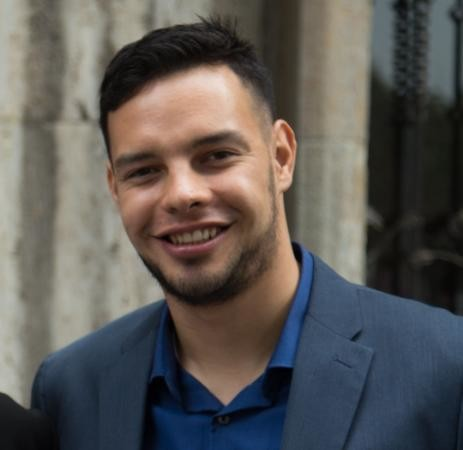 I am a systems engineer with a great passion for open source, software development, and technology in general. I have been part of the iDempiere community since 2012. I believe the enterprise world is one of the most aggressive environments out there. Companies tend to ruthlessly compete against each other. That is why seeing competitors co-exist and cooperate in harmony in iDempiere (and OSS communities in general) is so interesting to me.