iDempiere enthusiasts share many examples of how iDempiere changed people's lives for the better. Here we present to you our hero of the month for his contributions during May.
Meet Henry Manas, an active and valuable member of the community since the conference in Bahrain. Henry consistently shares his extensive knowledge and experience by regularly contributing insightful blog posts on the official website. One of Henry's standout qualities is his ability to effectively communicate complex concepts in a clear and concise manner. He excels at breaking down technical jargon into user-friendly language, ensuring that even non-technical members can easily grasp the project's intricacies.
---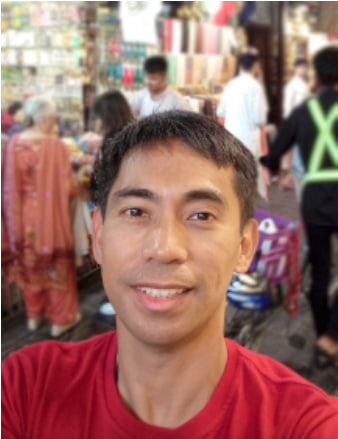 Henry Manas
Rampiere Philippines
Founder/Consultant
Philippines
Henry took up computer science at the university and worked as a systems engineer for a while. Additionally, he worked in the retail/food industry for many years in the family business. His business experience and IT background helped him appreciate the client-side, functional and development aspects of iDempiere.
---
Tell us a little bit about your childhood and where you grew up.
I am a city dweller as I grew up in Metro Manila. The village I lived in was a former Mango Orchard. Hence, we would pick baskets of mangoes during summer.  I moved back to the same village after coming back from New Zealand.  My house has a mango tree in front which is a remnant from the mango orchard days.  We can still pick a few mangoes during summer.
How did you get into programming?
It was a choice between Engineering or Computer Science.  Computer Science appealed more to me as I grew up tinkering with computer programming during my free time in High School.
How long have you been part of iDempiere?
I had been studying ADempiere/iDempiere on an on-and-off basis in the early 2010s and in my spare time. In 2016, with the need for a more affordable ERP in the family business, I immersed myself in iDempiere again. I invested in my iDempiere education by joining Chuck Boecking's ERP Academy site.
How and why did you get involved with iDempiere?
I started dabbling with ADempiere as I saw the need for a business solution in our family business.  We were using a down-sized version of Oracle which was still too expensive to maintain. Unfortunately, I moved to New Zealand and didn't have the time to pursue my ERP interest for a couple of years. This changed around 2016 when the need for the ERP system became more important. 
What is your experience in other OS projects?
I tried oDoo/Tiny ERP before moving to ADempiere.  All the OS projects I actively use are related to iDempiere, ie. Talend, Metabase etc.  
Is there something that makes you passionate about open source in general and iDempiere in particular?
I am not a fan of closed systems which do not allow me to do a SQL statement directly in the database.  This is the reason I love iDempiere. Everything is available from the code to the database tables. 
What does your typical day look like?
I work from home 90% of the time. I go to a co-working space once a week to meet with the team and occasionally mingle with other start-up companies. I have no fixed schedule and work from morning to evening. I would occasionally take a break in the afternoons to watch my kids train with their football club. 
If you have your customers for whom you implement or customize iDempiere, what are they like and what do they typically want?
In my country, the IT budget takes a back seat to other departments. Most small-medium-sized businesses will continue to use Excel or Google spreadsheets as long as they can. They will only consider investing a little bit more once a roadblock is reached. However, most businesses want to have an SAP, Oracle or Dynamics ERP system but cannot or are not willing to spend on these big systems. This is an opportunity for iDempiere in my country.
What are some of the things you would like to improve in iDempiere?
I attended my first conference in Bahrain and volunteered for the documentation committee. I am looking forward to the documentation improvements the committee is undertaking. An improved documentation that will make it easier for developers, functional consultants, clients and others to learn about iDempiere will be a big leap for the community.
How does it feel to win the Hero of the Month title?
I started a personal idempiere blog to document my iDempiere experience. I was surprised that I was asked to blog for the iDempiere site this year. I am equally surprised and grateful that I was chosen as the hero of the month. 
What else would you like to say?
I cannot forget what Diego said during the Bahrain conference. The community needs more makers than takers. Hence, I am more actively contributing this year than in the previous years I've used the system. I may not have contributed any design and/or plugins to the system but found myself contributing in other ways. Anybody can contribute their time and talent to make the iDempiere system and the iDempiere community grow.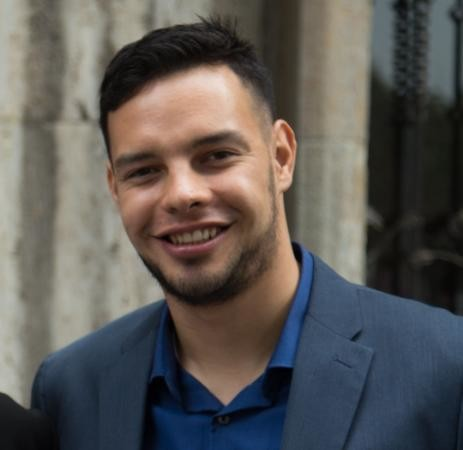 I am a systems engineer with a great passion for open source, software development, and technology in general. I have been part of the iDempiere community since 2012. I believe the enterprise world is one of the most aggressive environments out there. Companies tend to ruthlessly compete against each other. That is why seeing competitors co-exist and cooperate in harmony in iDempiere (and OSS communities in general) is so interesting to me.