iDempiere enthusiasts share many examples of how iDempiere changed people's lives for the better. Here we present to you our hero of the month for his contributions during January and February (and actually since last year).
Gaurav Sontakke is a contributor since some time ago, he's a monthly donor, he helps people in the forums, and he joins the marketing meetings whenever he can. During the last months, he contributed his time to organize and partially sponsored, the iDempiere World Conference 2023, held in Bahrain. He went beyond what was expected to provide the community with an amazing experience. An event that was welcome by all attendants and highly needed for the project.
---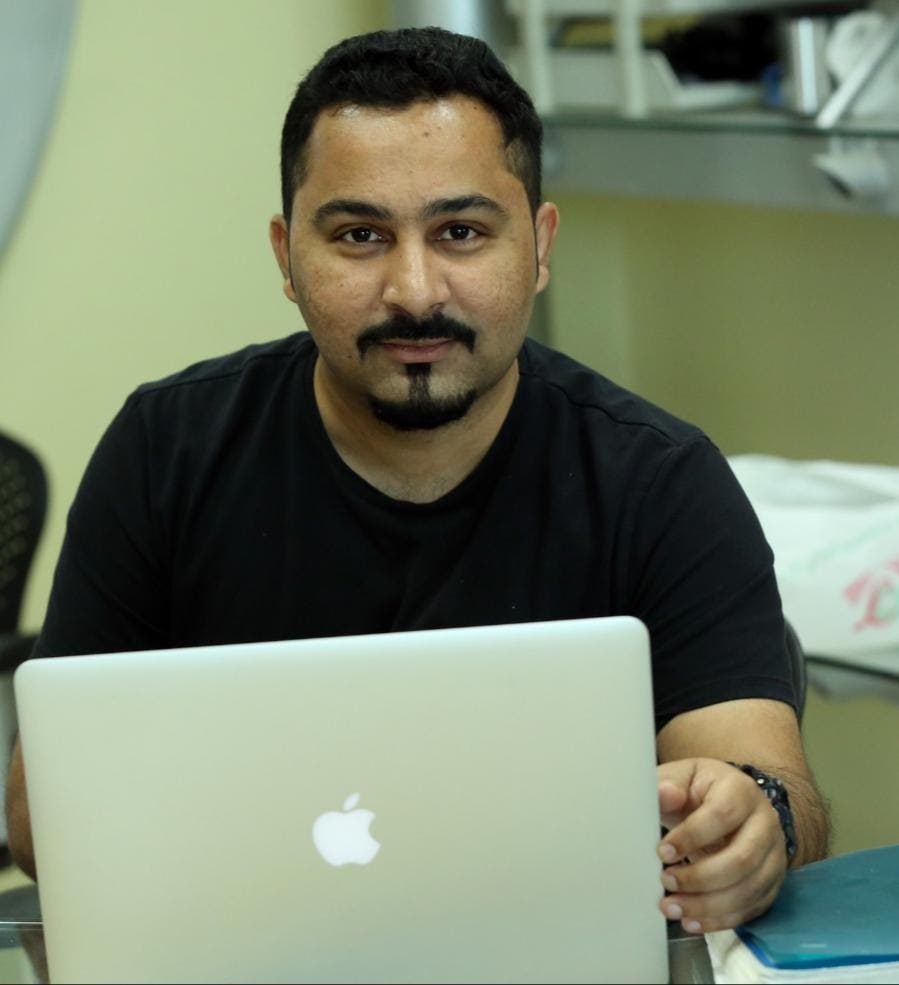 Gaurav Dilip Sontakke
Spiere Tech.
Techno functional consultant
Bahrain
Works at S-Pietech.
---
Tell us a little bit about your childhood and where you grew up.
I grew up in a small town in India (Kolhapur). I majored in computer science engineering. Worked in Pune (India) for 3 years before moving to Bahrain. Residing in Bahrain for the past 13 years. I worked in a company in Bahrain for 10 years before deciding to start my own firm S-Piere Technology W.L.L. Working with clients across the globe.
How did you get into programming?
While in college I developed an interest in programming.
How long have you been part of iDempiere?
Adempiere & iDempiere for the last 15 years. iDempiere from 2015.
How and why did you get involved with iDempiere?
After completion of my graduation, I started working with Adempiere and developed an interest. The first implementation I was involved in was huge, I learned a lot of new things and as a new developer liked a super easy application dictionary. With iDempiere it got a lot better. Better community, better support.
What is your experience in other OS projects?
I have not worked on many of the open source projects on development, used many for my implementations.
Is there something that makes you passionate about open source in general and iDempiere in particular?
Better & very accommodating community, with better support. The beauty about is that iDempiere can be used not only as ERP but as any tool you want it to be.
What does your typical day look like?
I work late at night because I am programmed that way. Sleeping at 2 or 2.30 waking up at 8.
I always work from home. My day starts with giving cats their food & then taking coffee. Working and playing with cats or listening to podcasts in between throughout the day.
If you have your customers for whom you implement or customize iDempiere, what are they like and what do they typically want?
With my first implementation, it was a big sugar factory. They had very different aspects of looking into ERP. Apart from standard ERP modules, they had a cooperative society as a part of ERP to give away loans by submitting documents through a portal. Having a petrol pump operated on a credit basis, payroll for almost 1600 employees on a rotational basis. Probably you can have an idea how much the application dictionary helped here. Most of the customers I have worked with are from
Retail
Manufacturing
Finance
Learning Institutes.
Why did you decide to host the 2023 conference?
I always liked the idea of a conference where you can add a face to the name of the people. Being an introvert having conversations is difficult but still being part of the environment where the founder member and core team members are present gets you a lot to learn. After the conference in France & after covid, I wanted to have a conference in Bahrain(Middle East) so that people could learn about new cultures and see how different it is
What was your experience after the event?
It was really nice, I had never done it before so it was challenging. I always thought it was a very easy job but it turned out to be different.
What was the biggest takeaway from hosting the conference?
Planning is important but having supportive attendees is the key.
What are some of the things you would like to improve in iDempiere?
Fragmentation between what is available in vanilla idempiere vs other distros
How does it feel to win the Hero of the month title?
It was shocking and surprising. There are so many great people out there. I am feeling honored to be getting the title.
What would you like to say to other community members? Any advice or suggestions?
I hope to contribute more to the community, special thanks to Diego, Chuck, & Carlos for encouraging and supporting me throughout.