iDempiere ERP & SCM provides excellent opportunities to facilitate ISO 22000 certification in food manufacturing
Moscow-based 'U Palicha' brand has used iDempiere ERP to achieve it's Food Safety System Certification 22000 v5 (ISO 22000+ISO 22002 certification) and re-certification by SGS – the world's leading certification body.

Tens of thousands of cakes, pies, packed salads and other types of fresh produce are being manufactured daily under 'U Palicha' brand, in the biggest European metropolitan area – Moscow, in compliance with strict requirements of FSSC 22000 v5.
What is an ISO certification project, in short?
Chuck Boecking in his ERP Academy blog very clearly and succinctly describes the essence of ISO certification project:
Say what you do
Do what you say
Prove that you did it
Is ISO certification necessarily an IT project?
Not necessarily. It is a broader project for improving the management system of organization by bringing a risk oriented approach.
However, an organization's IT system and IT team can greatly facilitate such a project in all three parts that Chuck pointed out.

The project team found iDempiere ERP absolutely up to the task in all three parts:
'Say what you do' – via tolerance ranges of essential microbiological and physical/chemical parameters, BOMs and other normative information.
'Do what you say' part – via automatic workflows.
'Prove that you did it' part – via extensive auditable records kept in the system, i.e. transactions, attachments, chats, reports, etc.
How to choose the scope of ISO certification project within your ERP?
The best approach is taking into account a cost-benefit ratio. Consider your goals in the project, on one hand, and resources you are willing to allocate in achieving them, on the other.
Also you probably will benefit from a 'think big, start small' approach. Getting smaller results, that are in accordance with the bigger picture, earlier in the project will probably make the whole project healthier than the big bang approach. It is especially true with regard to the fact that your iDempiere ERP is 100% controllable by you rather than a big vendor and thus it is not reasonable to postpone early results.
In real life your ISO project may include everything between:
maintaining everything related to ISO certification and audit in your ERP
maintaining in your ERP just the most numerous or easy to collect facts subject to certification audit
What is the scope of this Food Safety System Certification 22000 project?
List of Manufacturers of raw materials distinct from and additional to vendors list is maintained in the ERP.
Each individual batch of incoming raw materials is registered by a specific line in Material Receipt electronic document in the ERP along with essential specific details.
Incoming paper documents from vendors and manufacturers that are required for traceability (f.i. veterinary certificates) are scanned and attached as files to Material Receipt line. It is a standard functionality of iDempiere ERP – virtually every record can have multiple file attachments.
Records of essential Quality Assurance and Control procedures are maintained in the ERP. These records include results of extensive microbiological and physical/chemical laboratory tests conducted with samples of raw materials, semi-finished and finished goods.
The project team chose to incorporate essential FSSC procedures and processes in the business and culture in a form of automatic workflows performed in the ERP and guiding employees.

Workflow engine is a standard functionality of iDempiere ERP.
Rules that start, stop or change the course of an automatic workflow in the area of Quality Assurance and Control procedures are maintained in the ERP.
These automatic workflows are dependent on specific parameters to be tested and their respective tolerance ranges.

Communication between employees in regard to important information coming from Quality Assurance and Control procedures is done within the ERP through the standard Chat feature available in relation to every record within the system.
If an individual batch of incoming raw materials is rendered as having parameters out of the scope of tolerance range this batch is automatically prevented from being used in transactions other than the recall process.
Manufacturing Bills of Materials are maintained in the ERP.
All transactions with raw materials including issuing in the production process are registered in the ERP with identification of raw material batches.
Transactions with some raw materials that are required by law to be reported to a newly introduced national traceability system are automatically reported from the ERP to this governmental system with the help of an integration solution developed in-house.
In excess of the requirements of FSSC 22000 v5 each individual finished goods packaging is marked with an unique 'Quality passport code' in a form of additional unique barcode allowing for later pixel-accurate traceability (a feature proudly maintained by 'U Palicha' brand since 2005).
Traceability report maintained in the ERP allows for two-way traceability (from individual raw material batch to individual packagings of finished goods and vice versa) for food recall process.
Mobile interface for internal audit efforts beyond the scope of and in support of the FSSC 22000 v5 project is done via Telegram bot and is integrated with ERP with help of Telegram Bot API plugin.
All methodological documents constituting the Quality Management System are also maintained in paper form.
What are the prospect improvements of this ongoing FSSC 22000 project?
They may include integration of Logilite Document Management solution that once was sponsored by 'U Palicha' among others, integration of Diego Ruiz Kanban plugin and other scaling up efforts.
Have your own iDempiere success story to share? Easy.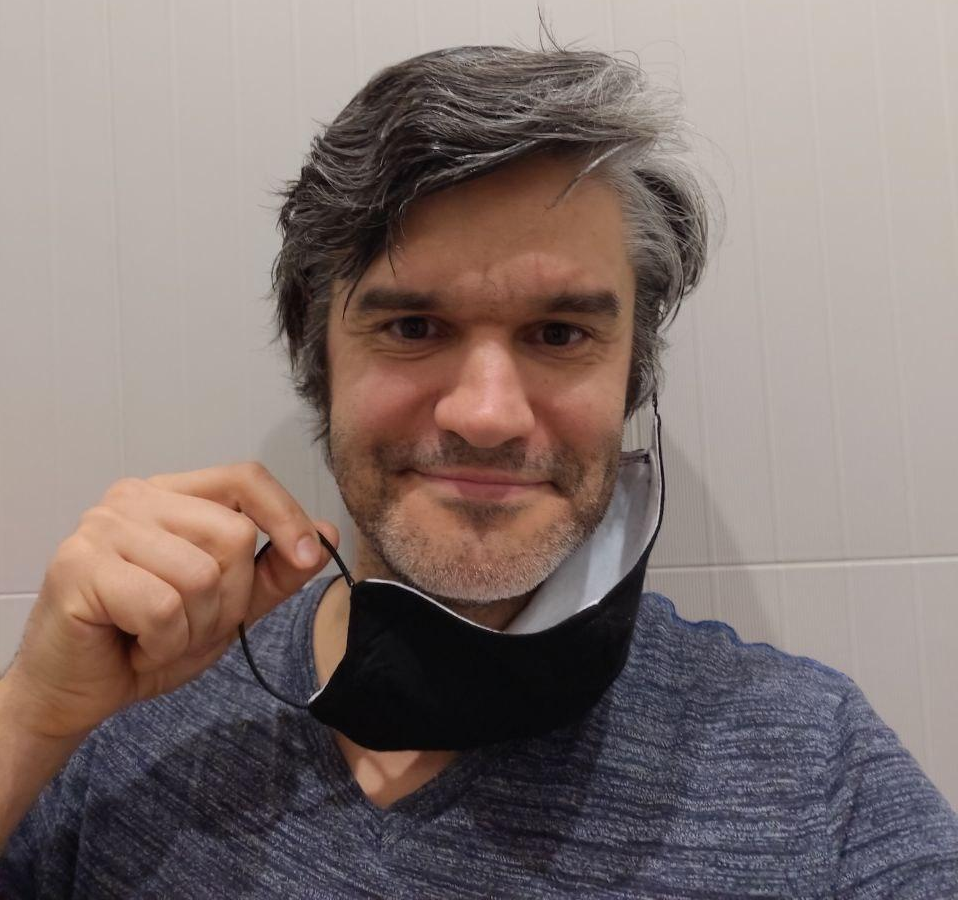 Got a diploma with honors in economics and statistics in the past, loves IT, economics and finance now.