iDempiere enthusiasts share many examples of how iDempiere changed people's lives for the better. Here we present to you our hero of the month for his contributions during the month of June.
Marco Longo is a long-time community member. He is the sponsor of the WordPress server, an active monthly donor and he's constantly giving support on the forums. Additionally, in June he contributed a commit to the core that allows users to configure the time that error dialogues are open before dissapearing.
---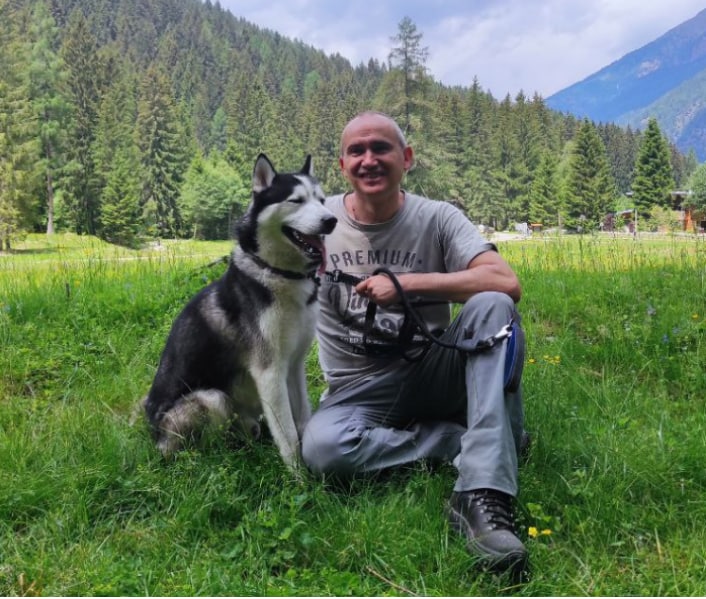 Marco Longo
iDempiere Consulting s.r.l.
CEO – Senior Consultant
Colle Umberto TV – Italy
Born in Rome some years ago. Graduated in Accounting, Statistics and Information Technology. I worked as an IT employee and then as an IT manager for some years before becoming a freelancer and afterwards I founded iDempiere Consulting.
I worked as IT Manager for Companies, unfortunately, for some closed-proprietary projects like SAP and Microsoft Dynamics AX. Around 2013 I found out about the iDempiere project and I was happy to join starting from the first world conference.
Talking not only about idempiere. I have a new love in my life, Luke. You should see him in the picture :-D. Together with him and my wife, we like to travel and spend spare time together.
---
Tell us a little bit about your childhood and where you grew up.
I was born in Rome, then when I was 9 years old, I moved to a town near Venice where I live with my family (my wife Lucia, my 2 sons Matteo and Giulia and my dog Luke ). I graduated in Statistics, Accounting and Information Technology.
Now, I live in Colle Umberto Treviso, a very beautiful little city near the mountain (Marmolada) near Venice and to the sea (Jesolo and Caorle). I like to walk with my dog and go dancing Cuban Salsa with my wife.  
How did you get into programming?
My first computer was an apple II, so starting with assembly was very hard. During university, around 2003, I discovered Linux, but unfortunately, did not fully use it for some years. I started programming in Cobol and RDBMS then many other frameworks/languages until I discovered iDempiere. 
How long have you been part of iDempiere?
Since the first world conference of idempiere 1.0 in Krefeld. I've participated in all world conferences including the last one in Lyon, in 2019. Hope to be present also in the next one.
We started some projects as a part of our business. Today I could say that iDempiere together with the consultant job is my main occupation at 100%.
How and why did you get involved with iDempiere?
I learned business processes from my previous work life with SAP and after the last proprietary project with Microsoft Dynamic AX, I decided to try with iDempiere. The decision was made because the project was very expensive and the customer was not satisfied (also me).
The first project was very basic and now we have a lot of customization in sectors like production, beverage, training, buildings and many others.
Actually, my hobby is my work so I like what I do. I like to analyze the business processes of customers and help them to improve or solve problems. Managing projects from start to end, system to training and unfortunately sometimes bugs to solve.
What is your experience in other OS projects?
We are involved only in the iDempiere project. However, we are users of other open source projects. In our company we use only Linux system. As example, there are stable and big product in open source. Here are some we use: Proxmox, Ansible, Zabbix, Talend, Flutter, Hugo.
Is there something that makes you passionate about open source in general and iDempiere in particular?
From my first participation in Krefeld what I like is to be a part of a big family. Friendship with Carlos Ruiz, Deepak, Hideaki, Nicolas, Norbert and many others is a plus.
Using an open source project together with a good analysis and seeing that new projects arrive to good results is very exciting.
What does your typical day look like?
After waking up, a good walk with my dog before 8 a.m. and then a good coffee.
I like to spend time helping customers to improve iDempiere, coordinate new projects and some tasks with my team and other collaborations. I like to stay some days in the office but also go to the customer and check the process in detail and discuss with the boss and also the end user about process bugs or new improvements.
If you have your customers for whom you implement or customize iDempiere, what are they like and what do they typically want?
Customers like flexibility and stability. In very few time you can achieve big results with a few steps. Customers also want full support from the system to the process. Stability is given by iDempiere itself (thanks to community effort), support should be given by the implementer.
How does it feel to win the June 2022 Hero of the month title?
I am really surprised. I would like to dedicate more time to the community but am always busy on projects. I'm not happy about this, I promise I will do more. I am nevertheless honored to work with the community.
What would you like to say to other community members? Any advice or suggestions?
Especially to new members, I would like to say that iDempiere is very powerful, not easy at first look but very stable and flexible. If you have questions ask the community in forums and also in the Mattermost channels. If you need professional support for a bigger project you could find a lot of top professionals from consultants to developers.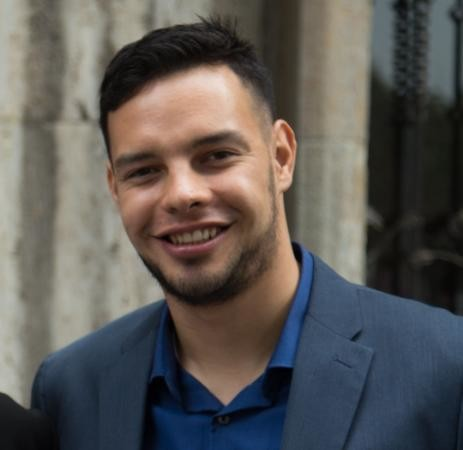 I am a systems engineer with a great passion for open source, software development, and technology in general. I have been part of the iDempiere community since 2012. I believe the enterprise world is one of the most aggressive environments out there. Companies tend to ruthlessly compete against each other. That is why seeing competitors co-exist and cooperate in harmony in iDempiere (and OSS communities in general) is so interesting to me.