iDempiere enthusiasts share many examples of how iDempiere changed people's lives for the better. Here we present to you our hero of the month for his contributions during the month of December.
---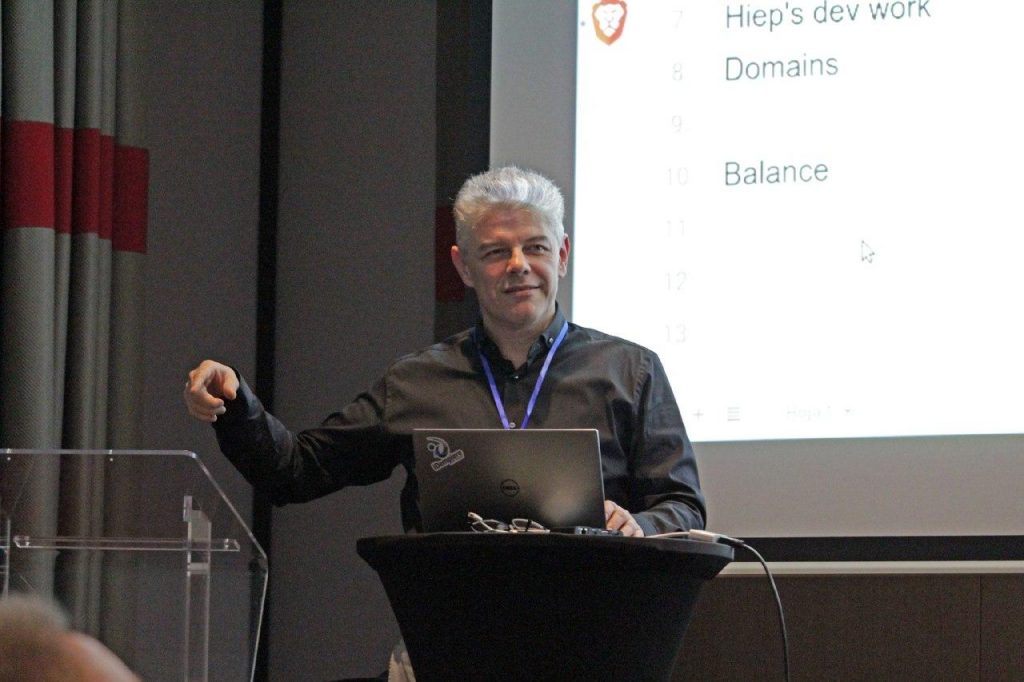 Carlos Ruiz
BX Service, GlobalQSS
Colombia
I have more than 30 years of experience, mostly with enterprise software and the inner of database engines like PostgreSQL, Informix, and oracle, leading development teams, also as a project manager in many implementations. When I was touched by the magic of open source and collaborative environments that was no return way. After trying to reach and help Compiere in several ways, I found it was not possible and co-founded ADempiere, and led that project technically, until Heng Sin and I decided to found iDempiere. The community has been awesome these more than 8 years, and the project grows stronger every day.
---
Tell us a little bit about your childhood and where you grew up.
I was born in Ibagué, but my parents moved when I was 2 years old so I grew up in Armenia Colombia, a small city with an economy based around coffee at that time. Those were happy times, my childhood happened in times where we could still play in the street, I studied there during the school years, and then moved to Bogotá to start university.
How did you get into programming?
At school I was good at mathematics, and my calculus teacher advised me to study Systems Engineer, I got curious, in Armenia there was not a university teaching that career, so I went to Bogotá and made a starter experimental training teaching programming to newbies, curiously they had a methodology teaching the basics using assembler, that was a nice way to know that I was good doing that and I loved all the concept. After returning to Armenia, my father asked me if I liked it, and we decided that I was going to university in Bogotá to study Systems Engineering.
Is there something that makes you passionate about open source in general and iDempiere in particular?
At some point in my career I had big and really deep experience with Informix database, and one company told me about a database that was same powerful, it was free, and all the source was there to compile, they told me that unfortunately, this PostgreSQL database didn't run in SCO Unix, which they used, so I was hired to make PostgreSQL compile and run in SCO.
That was my first experience with open source and I was amazed, the project was successful, and then I found the power of open source forums where people shared information and knowledge that usually (at least in Colombia at that time) many people didn't want to share.
During my career I was very curious and challenge seeking, I worked in about 15 companies, but when I founded ADempiere and then iDempiere, I finally settled, this project gives me all the challenges that I need and more, and even after all these years I keep learning every day from my colleagues and community, is an amazing way to stay up to date. I love solving problems and helping others to solve them. That part of cornering a bug using breakpoints gives me the adrenaline that other activities cannot.
Can you tell us a little about your background and how you became involved in the *Piere world?
I used to develop enterprise software, accounting, inventory, orders, etc. In GlobalQSS we made one version using Informix-4GL, and then another in C vs PostgreSQL, and then I decided to study moving to a multi-database platform using java. When I was doing that research and starting coding, I found Compiere as project of the month in SourceForge, so I downloaded the sources, and started studying it, curiously I learned Compiere by myself first from the technical side, I knew how to create new tables and windows, and writing callouts before knowing how to enter an invoice.
I saw the code was at least 10 versions ahead of what we had planned with our software, so I decided to stop moving ahead of our Informix and C proprietary software and move all my efforts to learn this new tool. When I had a bit of experience I started helping people in forums, and then somebody from Australia hired me to help in one project, and there I finally learned Compiere from the functional side.
What do you feel are the core strengths of iDempiere and why?
I think the core strength is the community, I'm amazed every time people very talented arrive to the project, and help us to move ahead. Heng Sin is an extremely good technical guy, that's a very big plus on our project that we cannot find anywhere else. From the technical side, I think the project keeps state of the art, we have some technical debt because of the origins, but I think we have found a good balance to move forward while preserving the soul of the design.
What are the largest companies you are aware of that run iDempiere and why do you think they chose it?
We have worked on really big projects with TrekGlobal, and there are also big companies using iDempiere as a development framework, like FH. From what I've heard they love the stability, the maturity, and the way we manage keeping the software up to date with technology without being disruptive on every version.
What are some of the things you would like to improve in iDempiere?
We have had this goal since day one of iDempiere and is to split the project into core plus modules. We are working towards that goal, but I would like to do it at a faster pace. However, all these years have taught me that the project has its own pace, sometimes is frantic, sometimes is slow. Some things have proved to enable more speed, lately, I tend to think that the more effective speed enhancer is through sponsorship and donations.
Is there any misconception of iDempiere (in any area, technically, functionally, etc.) that you would like to share with us?
Probably a big misconception is that iDempiere is an ERP software, I tend to think the real power of iDempiere is as a really fast development framework.
Is there anything you are excited about regarding the project?
There have been several things that have improved a lot the project, the Lyon conference brought back a partially dormant community, Mattermost have enabled communications at levels we didn't have before, the marketing committee is pushing initiatives to foster and evolve our community, and also other parts of the project that were unattended. All these movements look promising for the future of the project.
What trends do you see in the industry and the project, which of those trends would you like the project to follow?
Well, I'm not much into technological hypes, I've been in this business for 30 years, so I've seen many hypes being the ultimate thing that everybody needs to follow, and then decay quickly to give space for the next hype. I think maybe working more on mobile-oriented is very interesting for the future, but not really on the ERP side, but on the development framework can be a big enabler. Of course, there are many areas that are trending these days, everybody talks about IA, automation, blockchain. From my experience these years, those things arrive in the project when is time, most people would like more speed on the adoption of those technologies, but what I've seen is they arrive when they need to arrive, and we're always open for innovation.
Did you ever expect iDempiere to get to the level of adoption it has today?
Well, we don't have ways to measure the real level of adoption. I tend to think we just see the top of the iceberg, I'm sure we have reached the whole globe (sorry flat earthers), and also I tend to think that whatever number we have in our minds is probably 20~30% of the real numbers that are using iDempiere in some way. If I expected that? I would say when we founded ADempiere I didn't, and I was amazed how fast we were number one on SourceForge, so, when we founded iDempiere, yes, I was already aware of this.
Can you provide us some details on future development initiatives? Any new changes coming down the pipeline?
That's another thing that looks interesting from this project, usually, at conferences, we make a wish list, I tend to repeat every time that a roadmap must be a wish list plus budget, and we don't have officially the second. So, at every conference we make a wish list, and at the next conference I do the exercise to review and compare, and usually, some of those wishes were done, others didn't, but many new things that were not on the list have been included.
So, I think this project has a surprising way of evolving. Of course, we have goals, I think the top goal still is modularization, and another big one we have in mind is to get rid of the "official IDs", but it has proven to be so disruptive that maybe we need to do a new project to do that, and construct a migration path to this new project.
What would you like to say to other community members? Any advice or suggestions?
I feel many people hesitate to be involved because they're shy, or because of language barriers. My suggestion, don't hesitate, be involved, we want your help, we need your help, your expertise in any area (not just coding) can be valuable for the project, come to Mattermost, tell us your ideas, if possible we can help you to implement them too. We are truly open and you're always welcome.
---
Do you want to be the next hero of the month? Get involved with the project!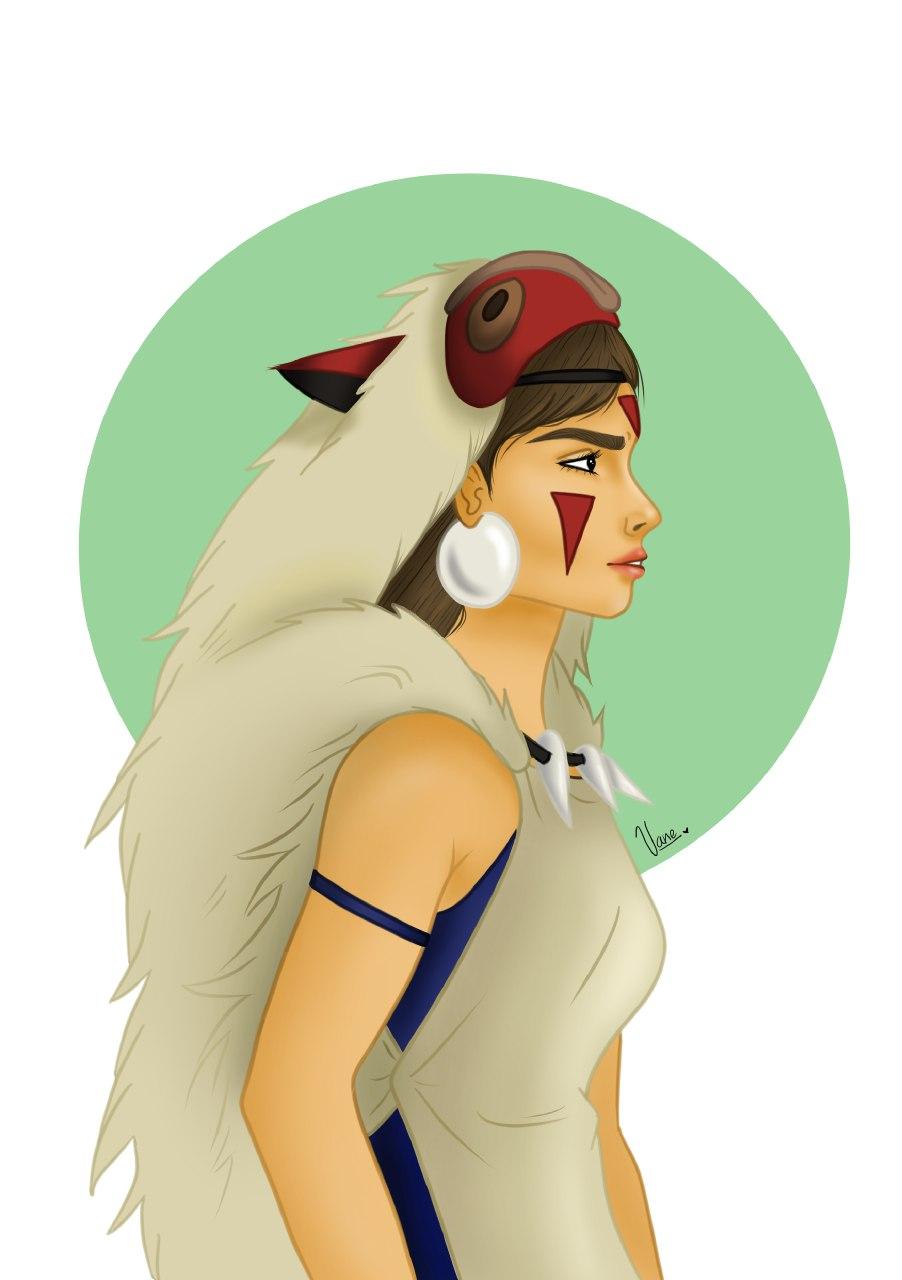 I am a designer enthusiast!